Are you thinking of listing your home for sale? Have you already listed and you're not getting any bites? As an experienced Realtor, I've seen it all. 
Today I'm going to share the top 7 mistakes to avoid when selling your home. By steering clear of these common pitfalls, you'll be better prepared to make a successful sale and get the best possible price for your property.
Are you're selling your home and having trouble getting it sold? Are you about to list and want to make sure you have now issues? Watch this video to the very end to see the 7 Mistakes People Make When Selling Their Home!
If you're planning to sell your home, you've come to the right place. As an experienced Realtor, I've seen it all. Below are the top 7 mistakes to avoid when selling your home. 
#1 Overpricing the Property
One of the most critical mistakes sellers make is overpricing their property. I understand that you want to get top dollar for your home, but setting an unrealistic asking price can be a major turnoff for potential buyers. Buyers today are savvy and have access to extensive market data, so they'll quickly spot an overpriced property.
To avoid this, I recommend researching the current market conditions and recent comparable home sales in your area with the help of your realtor. Pricing your home competitively from the beginning will attract more interested buyers and likely lead to a quicker sale.
#2 Neglecting Necessary Repairs and Improvements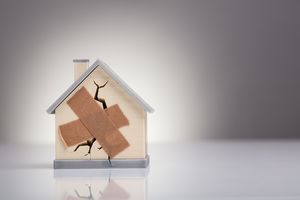 The next mistake I often see is sellers neglecting necessary repairs and improvements. It's understandable that you might not want to spend more money on a home that you're selling, but addressing known issues and making small updates can significantly impact the selling price and overall appeal of your home.
Remember, first impressions matter. So, take the time to fix that leaky faucet, replace broken tiles, and freshen up the paint. Small investments in repairs can go a long way in maximizing your home's value.
#3 Skipping the Decluttering Process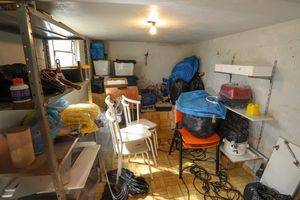 Now, let's talk about decluttering. A cluttered home can make it difficult for potential buyers to envision themselves living there. Clear out excess belongings, organize closets, and remove personal items.
Depersonalizing your space allows buyers to imagine their own lives in your home, which can increase the likelihood of receiving attractive offers. Take the time to deep clean and consider professional staging to showcase your home's best features.
#4 Being Unresponsive or Inflexible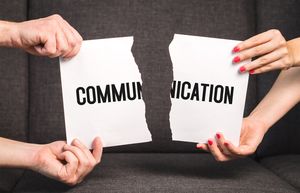 Next up, being unresponsive or inflexible during the selling process. When selling your home, it's essential to be proactive in responding to inquiries and accommodating potential buyers' requests for showings.
Buyers are often on tight schedules, and if you miss opportunities for showings, it could lead to missed offers. Be flexible with showings and open houses to ensure your property gets the exposure it deserves.
#5 Failing to Properly Market the Property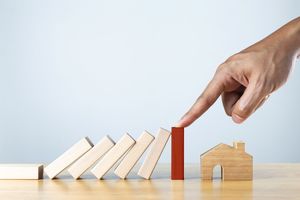 Marketing is key to attracting potential buyers. Simply sticking a "For Sale" sign in your front yard won't cut it in today's competitive market. Make sure your agent is leveraging online platforms and real estate websites to reach a wider audience.
Digital marketing on social media is a MUST and many Realtors don't go beyond posting it on their page.  There must be paid marketing on these social platforms in order for your home to get maximum exposure. Professional photography and videography and 3-D imaging can make your property stand out from the rest.
#6 Refusing to Negotiate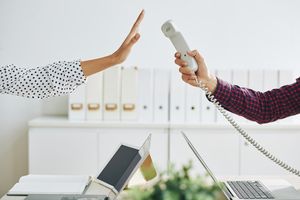 This next one is really important.  Refusing to negotiate can be a costly mistake. At all times you must remember this is not personal, it's a business transaction.  In a competitive buyers market, buyers may present offers below your asking price. Instead of dismissing these offers outright, consider negotiating to find a middle ground that works for both parties.
Even with a seemingly low offer, because my sellers have been willing to negotiate, I've been able to get them top dollar. Skilled negotiation can lead to a win-win situation, and you might end up with a higher final sale price than you initially expected.
#7 Disregarding Curb Appeal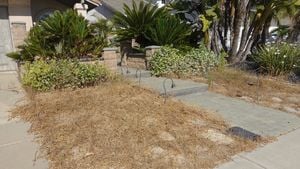 One often overlooked mistake is disregarding the curb appeal of your home. The exterior of your property is the first thing potential buyers will see, and first impressions matter a lot. Neglecting the curb appeal can instantly turn off buyers before they even step inside.
Make sure the front yard is well-maintained, the lawn is trimmed, and any landscaping is tidy. A fresh coat of paint on the front door and clean windows can make a big difference. Enhancing your home's curb appeal can draw buyers in and set a positive tone for their overall experience with your property.
So, there you have it, the top mistakes to avoid when selling your home. By being mindful of these common pitfalls, you'll be better prepared to navigate the selling process successfully.
Remember to:
Price your property competitively.

Invest in necessary repairs.

Declutter and stage your home.

Be responsive and flexible.

Market your property effectively.

Don't shy away from negotiations.
HOW TO SELL YOUR HOME FASTER!
Are you thinking about selling your home, or are you in the process of doing so? Learn what can you do to make sure you attract as many potential buyers as possible and increase your chances of making as much money as possible from the sale of your home. Click here to get a copy of my Seller's Guide absolutely FREE!
My marketing and selling strategy sets me apart from the rest. The journey to sell your home is 100% about YOU. I'm here to strategize and listen to your needs and goals so I can best help you achieve them! I 💖 guiding and advising our clients from day 1 until years after the closing day.
CHECK OUT MY YOUTUBE CHANNEL!
Find more videos about real estate news, market updates, life, community and even fun but educational videos at Betsy Taylor Homes!