As we age, many of us begin to consider downsizing our homes. It can be a difficult decision, filled with fears and uncertainties. It can be a challenging process that often involves significant lifestyle changes. But it can also be an opportunity to embrace new advantages and experiences.
           Watch this video below 👇
to know what are the fears and advantages of downsizing.
Many seniors have lived in their homes for over 30 years. They've raised their family here, and the home is filled with memories and for lack of a better phrase- lots of stuff! Many of these items hold sentimental value and can be difficult for seniors to part with.  It's essential to acknowledge that this fear is normal and valid.  It's important to remember that there are ways to prioritize the most cherished items. And to find creative ways to incorporate them into the new space.
But now that they're getting older, the home is just too much to take care of. They worry about falling on the stairs or not being able to keep up with the maintenance. And then there's the financial burden. Property taxes and utilities can be harder to manage on a fixed income.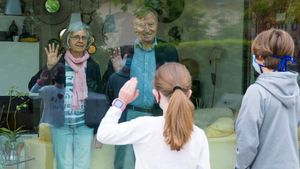 Another concern for many people is they may be worried about leaving their home and everything and everyone they've known for so long. Moving to a new location can mean leaving behind friends and maybe family members, which can be challenging and emotional.  The fear of losing social connections is real.
Studies have shown that social connections are important to not only an individual's overall health, happiness. Sense of fulfillment, but it also increases an individual's longevity and life!
All of these fears are common among senior homeowners. The idea of leaving a home filled with memories and moving to an unfamiliar place can be overwhelming. But there are also advantages to downsizing that can make the transition easier.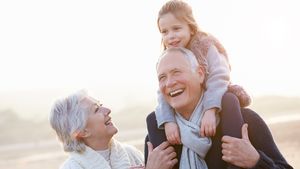 Many seniors find that downsizing can actually improve their quality of life. Moving to a smaller, more manageable home can reduce stress. Provide a sense of relief from the burdens of homeownership. It can also offer financial advantages, such as lower property taxes, utilities and maintenance costs.
In addition, downsizing can provide a sense of freedom and new opportunities for seniors. Moving to a new location can provide access to new activities, amenities, and social opportunities. It can also allow for a more flexible lifestyle, with less time.
Many seniors are hesitant to downsize at first, but they find it's one of the best decisions they've made.  Their new home may be easier to manage, and they have more time and energy to pursue their interests.  They may also make new friends and discover new activities in their new community.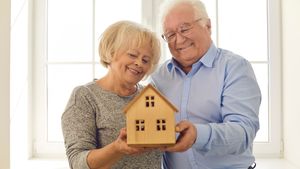 Of course, downsizing can still be a difficult decision. It's important to carefully consider your options. Choose a new home that meets your needs and preferences. Working with a trusted real estate agent or financial advisor can also help ease the transition.
While downsizing may be a big change, it can also be a positive step towards a happier, healthier and more fulfilling retirement and life!
HOW TO SELL YOUR HOME FASTER!
Are you thinking about selling your home, or are you in the process of doing so? Learn what can you do to make sure you attract as many potential buyers as possible and increase your chances of making as much money as possible from the sale of your home. Click here to get a copy of my Seller's Guide absolutely FREE!
My marketing and selling strategy sets me apart from the rest. The journey to sell your home is 100% about YOU. I'm here to strategize and listen to your needs and goals so I can best help you achieve them! I 💖 guiding and advising our clients from day 1 until years after the closing day.
CHECK OUT MY YOUTUBE CHANNEL!
Find more videos about real estate news, market updates, life, community and even fun but educational videos at Betsy Taylor Homes!