Buying a home in a seller's market, in this competitive real estate market it can be quite challenging. To find and secure your dream home, but we have got you covered with some expert tips and strategies. To help you navigate the seller's market and come out on top. 
Watch this video below
to learn some insights that will better equip you. To find and secure the perfect home in a market where demand is high, and inventory is low.
Before we jump into the tips, let's quickly understand what a seller's market means. In a seller's market, the demand for homes exceeds the supply, giving sellers an advantage. The technical definition of a seller's market is when the supply of homes is less than 6 months. 
We are currently at less than one month supply in Montgomery County.  When it's a seller's market, it often leads to multiple buyers competing for the same home. Driving up prices and creating a more challenging environment for buyers. But don't worry, with the right approach and process, you can still find success.
Tip 1: Get Pre-Approved for a Mortgage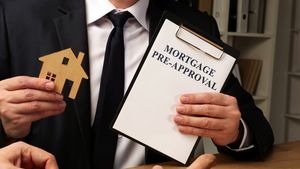 The first step is often overlooked with a buyer. You get all excited to begin the process and begin looking at homes on Zillow! But this is NOT the first step you should be taking.
The first step in buying a home in a seller's market is to get pre-approved for a mortgage. This is crucial as it shows sellers that you're a serious buyer with your financing in order. Getting pre-approved will give you a clear idea of your budget. Which helps you focus on homes within your price range. It also gives you a competitive edge as you can make a stronger offer when you find the right home.
Tip 2: Work with an Experienced Real Estate Agent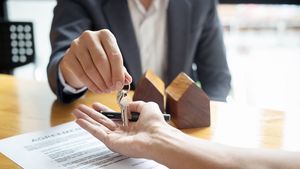 Next up is finding the right real estate agent. In a seller's market, having an experienced agent on your side is invaluable. They have the expertise, and the network to help you navigate the competitive market. They can guide you in making strong offers, negotiate on your behalf. Provide valuable insights about the local housing market.
If they have a strong network, they may be able to find a home for you off market. Which would allow you to avoid competing against other buyers. So, take your time to find a trusted agent who understands your needs.
Tip 3: Act Fast and Be Prepared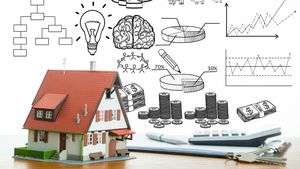 In a seller's market, time is of the essence. Homes can go under contract quickly. You need to act fast when you find a property you like. Be prepared by having all your documentation ready. Such as proof of funds, pre-approval letter, and any other necessary paperwork. This way, you can submit a strong offer without delays. Increasing your chances of securing the home.
Tip 4: Be Flexible and Open-Minded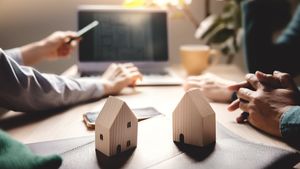 Being flexible and open-minded is crucial in a seller's market. With high competition, you might not always get everything on your wish list. Be willing to compromise on certain features. Consider different neighborhoods that offer better opportunities. It's worth looking beyond the obvious choices. To find hidden gems that others might overlook.
Tip 5: Don't Neglect Home Inspections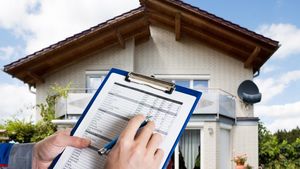 Even in a competitive market, it's important not to skip the home inspection process. You may be tempted to waive inspections to make your offer more attractive. It's a risky move. Home inspections can uncover potential issues. That might cost you a lot of money down the line. Instead, consider shortening the inspection contingency period. To show your commitment while still protecting yourself.
Tip 6: Stay Positive and Persistent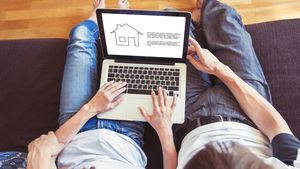 Lastly, remember to stay positive and more importantly persistent. Buying a home in a seller's market can be frustrating at times. It's important to keep a positive mindset and stay persistent in your search. Don't get discouraged if you lose out on a few homes. The right one will come along eventually. With the right strategy, you'll be able to secure it.
That wraps up our tips for buying a home in a seller's market.
Remember to get pre-approved, work with an experienced agent. Act fast, be flexible, consider writing a personal letter. Don't skip inspections and stay positive and persistent. With these strategies in mind, you'll be well-equipped to navigate the challenges of a seller's market and find your dream home. 
HOW TO SELL YOUR HOME FASTER!
Are you thinking about selling your home, or are you in the process of doing so? Learn what can you do to make sure you attract as many potential buyers as possible and increase your chances of making as much money as possible from the sale of your home. Click here to get a copy of my Seller's Guide absolutely FREE!
My marketing and selling strategy sets me apart from the rest. The journey to sell your home is 100% about YOU. I'm here to strategize and listen to your needs and goals so I can best help you achieve them! I 💖 guiding and advising our clients from day 1 until years after the closing day.
CHECK OUT MY YOUTUBE CHANNEL!
Find more videos about real estate news, market updates, life, community and even fun but educational videos at Betsy Taylor Homes!