I'm sure you've heard or read the news that the housing market has slowed down. That is true here in Montgomery County and North Potomac 20878 areas, but not as drastic as some areas of the country.  
I want to break down what's happening in the housing market here in North Potomac, 20878 and Montgomery County overall with the latest stats for 2023 in this video 👇
Since interest rates rose a few months ago to 7.0%, there are less buyers in the market than there were 6-12 months ago, but that is not necessarily a huge problem because there still aren't that many homes on the market.
This is primarily because of a couple of reasons: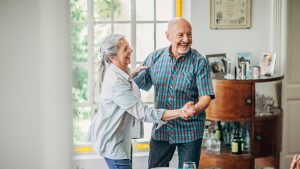 #1 
Homeowners are staying in their homes longer.
It used to be that homeowners would stay in a home for on average 7 years, that number has now grown to 10 in some areas of the county, so that means that less homes are being put on the market to sell.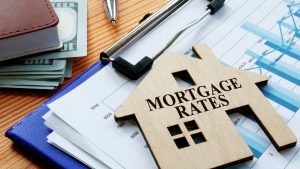 #2 HISTORICALLY LOW MORTGAGE RATES
Sellers who have been in their homes for a while, may have taken advantage of historically low rates and refinanced their mortgages to a much lower rate and now it's difficult to think of buying a new home with double the interest rate of what they are currently paying.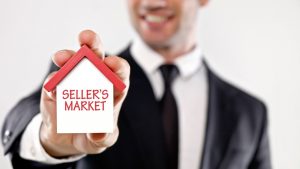 The other change we've noticed is that homes in Montgomery County and North Potomac 20878 are staying on the market a bit longer than they were back in early to mid 2022, however, while it may be taking a bit longer to sell a home, we are still in a seller's market. 
A seller's market is when there are more buyers than homes for sale.  The definition of a sellers market is when the months of supply is less than 4-6 months.  Currently, in Montgomery County we are at .7 months- so less than 1 month of supply- meaning that every home currently active on the market right now would be sold before a month passed if no other homes came on the market. North Potomac 20878 is also at .7 months. 
HOUSING MARKET LATEST STATS 2023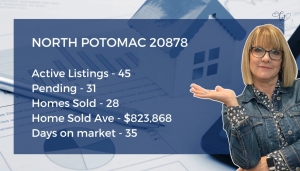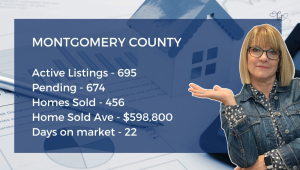 While nationally, home sales have slowed because of the recent uptick in mortgage rates, here in Montgomery County we are still seeing buyers out and about and we are even seeing multiple offers on homes. 
With the changing market, it is no surprise to me that homes are staying on the market a bit longer or that prices are appreciating at a slower rate.  With this changing market, which is really a normalizing of the market, you need an experienced agent to guide you through your next moves in real estate.
Are you thinking about selling your home, or are you in the process of doing so?
Contact me to learn how I can help you sell your home quickly for the best price.
Check What Your Home is Worth for FREE – A Comparative Market Analysis is an excellent way to get an expert opinion on the value of your home using comparables in your area.
CHECK OUT MY YOUTUBE CHANNEL!
Find more videos about real estate news, market updates, life, community and even fun but educational videos at Betsy Taylor Homes!