Housing Market on Fire: The Montgomery County, Maryland Real Estate Landscape Exposed!
Are you wondering if the market is still as hot as it was in Montgomery County Maryland?  Have housing prices dropped? Or are we still seeing multiple offers on a home? 
Let's get the answers to these questions and more in this video below 👇
CLOSED SALES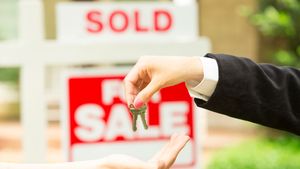 Let's start by looking at the number of closed sales. In June 2023, Montgomery County saw a total of 1,041 closed sales. This is lower than in the past and when you compare it to the five-year average, which stands at 1,305 this is confirmed.  This decrease in closed sales compared to historical data, suggests a that we are still in a sellers' market.  
PENDING SALES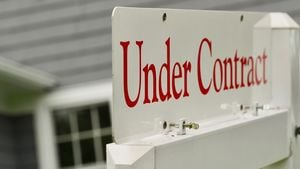 Similarly, the number of new pending sales in June 2023 was 938. Significantly lower than the five-year average of 1,323. This could indicate a decrease in buyer demand compared to previous years. Or MORE LIKELY, less inventory on the market. Which can be attributed to various factors such as inflation and interest rates.
ACTIVE LISTINGS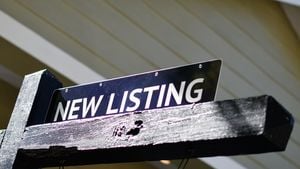 Let's now turn our attention to the number of active listings. In June 2023, there were 794 new active listings in Montgomery County. Which is considerably lower than the five-year average of 1,410. This decline in active listings helps explain the lower number of pending. And suggests that sellers might be hesitant to enter the market, possibly due to uncertainties in the economy. Or more likely they are not willing to give up their low interest rates to buy a new home with higher interest rates.  And who can blame them?  Why go from a home mortgage rate of 2.75%-3.5% to another at a 7% rate?
HOUSING INVENTORY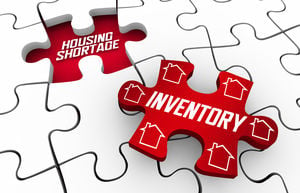 One crucial aspect of the housing market is the supply of available homes. As of June 2023, Montgomery County had only 0.9 months of supply. This low supply indicates a seller's market, as demand outweighs the number of available homes. Buyers face increased competition and may need to act quickly when a desirable home becomes available. 
When we examine the average days on the market. We find that homes in Montgomery County are selling at a rapid pace. In June 2023, the average days on the market was just 14, compared to the five-year average of 19 days. This indicates that homes are being sold faster. Likely due to the high demand and extremely limited supply.
The average sale price to listing ratio is continuing to be above 100%. In June 2023, the average sale price to listing ratio in Montgomery County stood at 101.9%. This means that, on average, homes were sold for slightly higher than their listing price. This reflects the competitive nature of the market. As buyers are willing to pay more to secure a property in a limited inventory environment.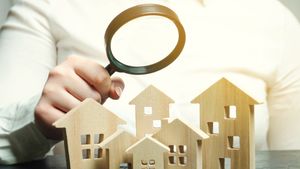 Let's dive into some additional key information about the Montgomery County Maryland housing market. One important metric to consider is the median sold price. In 2023, the median sold price in the county reached an impressive $630,000. To put that into perspective, it's a 5% increase compared to the previous year of 2022. When the median sold price stood at $600,000. This signifies a healthy growth in property values over the course of the year. So, buyers of homes over the last few years have seen significant equity growth.
Rising property prices can have various implications for both buyers and sellers. For sellers, it's an opportune time to capitalize on their investments and potentially fetch a higher return. However, for buyers, it means they might have to adjust their budgets. Or explore different neighborhoods to find the right property within their desired price range.
It's worth mentioning that while the median sold price provides us with a general snapshot of the market.  It's essential to consider other factors such as location, property type, and specific market conditions when evaluating individual properties.
Overall, with the 5% increase in the median sold price from 2022 to 2023. The Montgomery County housing market shows positive growth and stability. As always, it's advisable for both buyers and sellers to consult with a knowledgeable real estate professional. Who can provide tailored advice based on their specific circumstances and goals.
That wraps up our insights into the Montgomery County Maryland housing market. Remember, knowledge is power when it comes to making informed decisions in the ever-changing world of real estate.
HOW TO SELL YOUR HOME FASTER!
Are you thinking about selling your home, or are you in the process of doing so? Learn what can you do to make sure you attract as many potential buyers as possible and increase your chances of making as much money as possible from the sale of your home. Click here to get a copy of my Seller's Guide absolutely FREE!
My marketing and selling strategy sets me apart from the rest. The journey to sell your home is 100% about YOU. I'm here to strategize and listen to your needs and goals so I can best help you achieve them! I 💖 guiding and advising our clients from day 1 until years after the closing day.
CHECK OUT MY YOUTUBE CHANNEL!
Find more videos about real estate news, market updates, life, community and even fun but educational videos at Betsy Taylor Homes!