What happens when I start receiving offers on my Home? Which Contract should I pick? What if I'm not getting the amount I listed the house for?
It can be stressful if you don't receive the amount you were hoping for but don't worry… That is why you hire a good negotiator like me! I'm a certified Real Estate negotiation expert and there are only 1% of Agents across the entire nation that have this credential… Which I find a little alarming because knowing how to properly negotiate on your behalf is essential not only for giving you the most money for your home but also for negotiating the best terms.
Learn more on how to pick the right offer on your home in this video below 👇
Once we receive offers on your home, there are a few essential components that need to be done prior to meeting with you. We will then discuss the offers.
We vet all of the buyers by calling the agent and lender. Making sure that the buyer is truly qualified.

We verify funds, ask critical questions. Find out about how motivated and in love with your property the buyer is.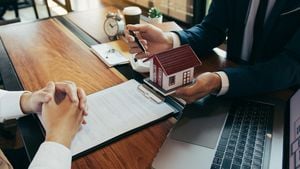 During this process, we also are getting to learn about the buyer's agent and lender. To see how much experience they have, if they've properly educated the buyer. To get an idea as to how they are going to be to work with. Believe it or not, the buyer's agent is just as important to ensuring the deal will close as the buyer's qualification.
After vetting the buyer, their Realtor and Lender then we meet with you to discuss the offer and review terms. We will give you our advice on the offers in regard to the pros and cons of each. But ultimately you make the decision as to which offer to take and what to counter.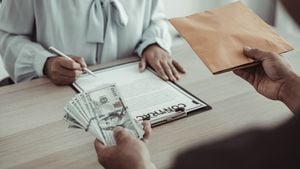 Now, if we have more than one offer, there is another process that we go through. We give an offer deadline date, then we do a counteroffer to all of the offers requesting them to give their highest and best offer. Once we have those, we meet with you to discuss which of those offers you would like to counter. 
Generally, this gives us an opportunity to get a higher price from the buyer and better terms for you because we as picking from the "cream of the crop" so to speak.
At this time the buyers can choose to accept our terms or to counter us back. You have the opportunity to choose which offer you would like to take. At this time and again we will advise you as to the pros and cons. Once we come to terms, we are now officially in escrow.
HOW TO SELL YOUR HOME FASTER!
Are you thinking about selling your home, or are you in the process of doing so? Learn what can you do to make sure you attract as many potential buyers as possible and increase your chances of making as much money as possible from the sale of your home. Click here to get a copy of my Seller's Guide absolutely FREE!
My marketing and selling strategy sets me apart from the rest. The journey to sell your home is 100% about YOU. I'm here to strategize and listen to your needs and goals so I can best help you achieve them! I 💖 guiding and advising our clients from day 1 until years after the closing day.
CHECK OUT MY YOUTUBE CHANNEL!
Find more videos about real estate news, market updates, life, community and even fun but educational videos at Betsy Taylor Homes!