Today, we're diving into what's happening in the housing market. Specifically focusing on the housing market in Montgomery County, Maryland.
Montgomery County is located just outside the bustling city of Washington, D.C. It is known for its rich history, diverse communities, and excellent schools. It's no wonder that the housing market here has been a topic of great interest lately. So, what's the current state of the housing market in Montgomery County?
Are you wondering if the market is going to crash? Are you considering buying or selling a home in in Montgomery County? Watch the video below 👇to learn more. 
According to recent reports, the housing market in Montgomery County has overall been quite competitive. The demand for homes has been extremely strong. Leading to rising prices and low inventory. This seller's market can make it challenging for buyers. But it also presents great opportunities for those looking to sell.
Let's talk about some of the neighborhoods in Montgomery County. Each area has its own unique charm and attractions. Catering to different lifestyles and preferences. Whether you're looking for a vibrant urban environment or a tranquil suburban setting, Montgomery County has it all.
Neighborhoods in Montgomery County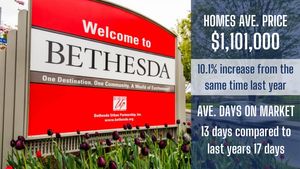 One of the most sought-after areas in Montgomery County is Bethesda. With its upscale shops, award-winning restaurants and proximity to Washington, D.C. Bethesda has become a highly desirable location for both homebuyers and investors.
Currently, the average price for a home in Bethesda is $1,101,000. This is a 10.1% increase from the same time last year. Average days on the market in Bethesda is 13 days. Compared to last year's average days on market of 17 days.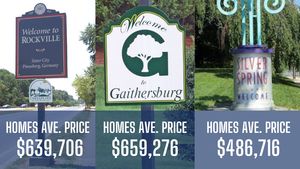 If you prefer a quieter, more suburban atmosphere. Rockville, Gaithersburg or parts of Silver Spring might be perfect for you. These areas offer a mix of single-family homes, townhouses and condominiums. Providing options for every budget.
The average price for a home in Rockville is currently $639,706. Gaithersburg's average price is $659,276 an 11% increase from last year. With an average of 16 days on the market. Silver Spring's average price for a home is $486,716 with an average of 17 days on the market.
The process of buying a home in Montgomery County.
It's important to be prepared and work with a knowledgeable realtor and lender. Who can guide you through the complexities of the market. You'll need to gather all the necessary documents. Proof of income, credit history, and bank statements.
If you don't have a lender, most agents know several good lenders. They can guide you to the right one for your situation, to ensure a smooth transaction.
For sellers.
It's crucial to understand the value of your home and market it effectively. Working with a skilled Realtor who understands the local market. Uses digital marketing to market your home the right way. Has the ability to negotiate the best price and terms for you. Can help you attract potential buyers and get you the best price and terms.
While it's impossible to predict with certainty. Experts believe that the strong demand and limited inventory, will continue to impact the market. This means that prices are likely to remain high. Creating potential investment opportunities for those interested in the real estate market.
Current housing statistics in some areas of Montgomery County, Maryland.
Understanding these numbers can provide valuable insights into the state of the market. Please keep in mind that these statistics are based on the most recent data available as of May 2023.
Let's talk about home prices. The median home price in Montgomery County is currently around $550,000. However, it's important to note that prices can vary significantly. Depending on the neighborhood and property type. It's always a good idea to consult with a local real estate agent. For the most accurate and up-to-date pricing information.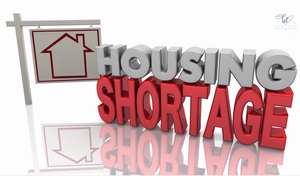 The next thing is to look at home inventory levels. Currently, Montgomery County is experiencing a shortage of available homes for sale. With less than a 1 month of supply of homes. This shortage is due to several factors. Including the average number of years that homeowners are staying in their homes.
Increasing to 12 years on average, as opposed to 7 years which was the number historically. As well as homeowners having refinanced when interest rates were at historic lows.  This limited inventory has created a competitive market. With multiple buyers vying for the same properties. As a result, well prepared homes often sell quickly and receive multiple offers.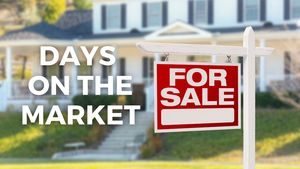 Let us consider the average number of days a home stays on the market. In Montgomery County, the average days on market is approximately 15 days. It's worth mentioning that highly desirable homes in sought-after neighborhoods sell much faster. Sometimes within a few days of going on the market.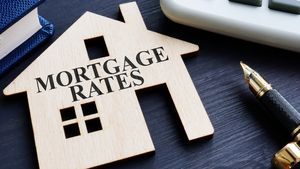 Mortgage rates play a significant role in the housing market. Currently, interest rates in Montgomery County, Maryland are at 6.5%. This rate is still relatively low compared to historical averages. In fact, when I bought my first home, the interest rate was well over 10%. The low rates of today can make homeownership possible for many buyers.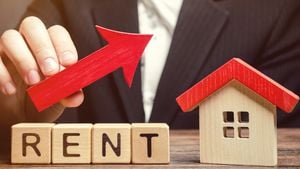 Finally, on the rental market. If you're considering renting in Montgomery County. Be prepared for competitive prices. The median monthly rent for a two-bedroom apartment is around $2,300/month. However, rental rates can vary depending on the location and property amenities.
These are just a few of the key housing statistics in Montgomery County, Maryland. Remember, real estate markets are subject to change. So it's essential to consult with a local realtor for the most accurate and up-to-date information.
HOW TO SELL YOUR HOME FASTER!
Are you thinking about selling your home, or are you in the process of doing so? Learn what can you do to make sure you attract as many potential buyers as possible and increase your chances of making as much money as possible from the sale of your home. Click here to get a copy of my Seller's Guide absolutely FREE!
My marketing and selling strategy sets me apart from the rest. The journey to sell your home is 100% about YOU. I'm here to strategize and listen to your needs and goals so I can best help you achieve them! I 💖 guiding and advising our clients from day 1 until years after the closing day.
CHECK OUT MY YOUTUBE CHANNEL!
Find more videos about real estate news, market updates, life, community and even fun but educational videos at Betsy Taylor Homes!