I'm going to delve into a topic that's been weighing heavy on my mind because of recent dealings with clients. I know some of you might be thinking, "Why would you want to hear about your pet peeves." 
Watch this video below. And learn how understanding these pet peeves can actually help you have a smoother, more enjoyable experience when you're buying or selling a home. 
Today, I'm stepping into some introspection and sharing a topic that's been dancing on the forefront of my thoughts.
You might be wondering, "Why on earth would we want to hear about pet peeves?" Well, bear with me, because this isn't just any pet peeve chat. It's a glimpse into the powerful insights that these seemingly trivial irritations can offer.
#1 Communication is key.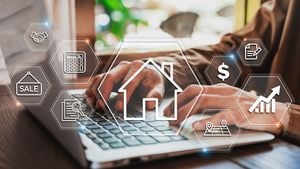 First up on my list of pet peeves is communication—or rather, lack thereof. Imagine this: you're eagerly waiting for updates on the status of your dream home, but your agent seems to have gone off the grid. Or you want to see a home in a hot market, but your agent doesn't return any of your texts, calls or emails.  Trust me, agents feel the same frustration when clients go MIA.
I recently spent over 2 hours going through the home buying process, explaining the steps, answering a ton of questions but when I reached out the next day and several days in a row to see if they had any questions, I got nothing.  How hard is it to tell an agent, we're going in another direction, or we don't think now is the right time or whatever? It takes two seconds to respond to a text, but they never responded even after I asked if everything was ok. 
Agents are humans too and this lack of respect for our time is really amazing to me.   Remember, keeping the lines of communication open is vital for a successful real estate journey. Whether it's responding to emails promptly or letting your agent know about any changes in your preferences, clear and consistent communication is the name of the game.
#2 Honesty Is the Best Policy.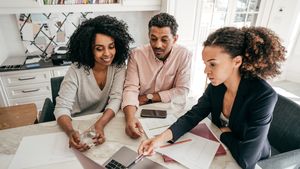 My next pet peeve centers around honesty—or rather, the lack of it. I can't stress this enough: be honest with your agent about your needs, budget, and expectations. It's disheartening for agents to spend time and effort searching for homes, only to find out later that what they're looking for doesn't align with your true desires.
I had a client once tell me they were pre-approved for a certain amount, and we spent weeks looking for homes, only to find out later that they had never spoken to a lender.  Remember, honesty paves the way for a smoother and more satisfying real estate experience for both parties.
#3 The Tale of the No-Show.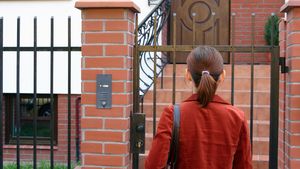 The no-shows—those appointments when clients simply don't show up to view properties. Believe me, agents put a lot of effort into scheduling and preparing for these appointments. If you can't make it, just give your agent a heads-up. Life happens, and we understand that, but a quick call or message can save everyone's time and energy.
I once let a client go because they kept no showing and not giving me a heads up and I would be standing outside the property texting asking when they thought they would be there only to hear crickets.
#4 Mind the Time.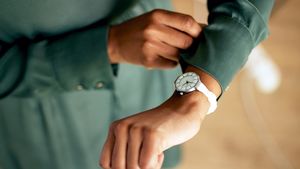 Time is of the essence, and that brings us to our next pet peeve: clients who aren't punctual. Picture this scenario: you're all set to show a potential buyer a range of homes, but they arrive significantly late, throwing the entire schedule off balance.
If you are seeing many homes at one time, this may prevent the buyer from seeing that home that they may love. To keep the process smooth and efficient, respecting each other's time is crucial. If you're running late, a quick call to your agent can make a world of difference.
#5 The Art of the Unrealistic Offer.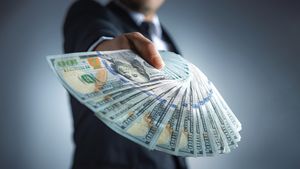 Now, let's chat about the dreaded unrealistic offers. While we all love a good deal, submitting offers that are way below market value can lead to frustration on both ends. Agents genuinely want to help you get the best deal, but they also aim for a fair and reasonable transaction. Trust your agent's expertise when it comes to pricing, and they'll guide you toward a win-win situation.
#6 The Property Overload.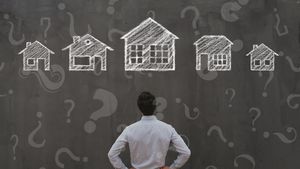 Our final pet peeve for today revolves around the property overload—when clients want to see an excessive number of homes in a single day. While your agent is there to help you find your perfect match, viewing too many properties in one go can lead to confusion and fatigue.
In my experience, a maximum of 5 homes in one day is more than enough without overwhelming the buyer.  Quality over quantity is the key here. Narrow down your preferences and work closely with your agent to make the most of your house-hunting experience.
And there you have it, folks—our rundown of real estate agent pet peeves. Remember, the key to a successful partnership between you and your agent is open communication, honesty, and mutual respect. By avoiding these pet peeves, you'll not only have a more enjoyable real estate journey but also forge a positive and productive relationship with your agent.
HOW TO SELL YOUR HOME FASTER!
Are you thinking about selling your home, or are you in the process of doing so? Learn what can you do to make sure you attract as many potential buyers as possible and increase your chances of making as much money as possible from the sale of your home. Click here to get a copy of my Seller's Guide absolutely FREE!
My marketing and selling strategy sets me apart from the rest. The journey to sell your home is 100% about YOU. I'm here to strategize and listen to your needs and goals so I can best help you achieve them! I 💖 guiding and advising our clients from day 1 until years after the closing day.
CHECK OUT MY YOUTUBE CHANNEL!
Find more videos about real estate news, market updates, life, community and even fun but educational videos at Betsy Taylor Homes!