With the market as hot as it is today in Montgomery County, Maryland.  It's not uncommon for home sellers to receive more than one offer on their home. Especially, if they've prepared the home properly for sale.
But how do you decide when you have multiple offers? 
What's the most important thing to consider?
I'm going to share some valuable tips to help you navigate the exciting but sometimes overwhelming process of dealing with multiple offers on your home.
Watch this video below 👇
Selling your home can be a stressful but exhilarating experience, especially when you receive multiple offers. But how do you make the most out of this situation?
Here are some Key Strategies that can help you make informed decisions and secure the best deal possible.
#1 Stay Calm and Analyze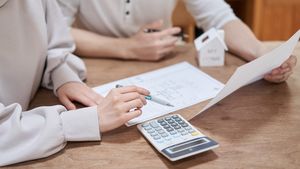 The first tip is to remain calm and analyze each offer objectively. It's natural to feel excited and eager, but taking a step back to evaluate the offers can yield great benefits. Look beyond just the price and consider other crucial factors like financing terms, contingencies, and closing timelines.
#2 Compare the Contingencies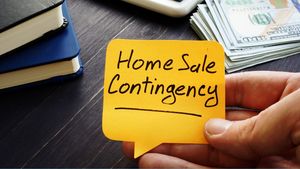 Let's talk about contingencies. These are conditions that must be met for the sale to proceed. Evaluate the contingencies in each offer. Consider the potential impact on the transaction's smoothness and your own peace of mind. For example, an offer with fewer contingencies might be more attractive. Because it reduces the chances of unexpected hurdles during the process of getting to the settlement table.
#3 Assess Financing Terms
Financing terms play a significant role in the strength of an offer. Consider the type of financing being offered and the buyer's financial stability. A buyer with a pre-approved mortgage or cash offer may be more reliable and likely to close the deal successfully. Keep in mind that while a higher price may be appealing, a strong financing offer can provide greater certainty.
#4 Consider Buyer Motivation
Understanding the motivation behind each offer can provide valuable insight. Some buyers may be eager to move in quickly due to personal circumstances. Others may have flexibility in their timeline. Take into account the level of commitment each buyer demonstrates and how their needs align with your own. This will help you assess which offer is more likely to proceed smoothly.
#5 Communicate with Your Agent
Throughout this process, communication with your real estate agent is key. Your agent can provide valuable guidance, help you navigate negotiations, and ensure you're making informed decisions. They will have experience in assessing offers and can provide you with their expert opinion on the best course of action. So, lean on their expertise and maintain open lines of communication.
#6 Negotiate or Request Best and Final Offers
Once you've evaluated the offers, you have a couple of options. You can negotiate with the most promising buyer to further improve the terms or request best and final offers from all parties involved. This will allow you to compare the revised offers and select the one that aligns best with your goals.
#7 Have a Backup Plan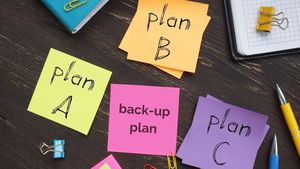 Finally, it's crucial to have a backup plan in case the primary offer falls through. Keep the next best offer in mind and ask them to put in a back-up offer. This will help minimize potential setbacks and keep the process moving forward smoothly.
Overall, dealing with multiple offers can be both exciting and overwhelming. By staying calm, analyzing each offer carefully, considering contingencies and financing terms, assessing buyer motivation, and maintaining open communication with your agent, you'll be well-prepared to make the right decisions.
Remember, you have the power to negotiate and request best and final offers before making your choice- the ball is essentially in your court. Especially in a strong seller's market and always have a backup plan in case things don't go as expected.
HOW TO SELL YOUR HOME FASTER!
Are you thinking about selling your home, or are you in the process of doing so? Learn what can you do to make sure you attract as many potential buyers as possible and increase your chances of making as much money as possible from the sale of your home. Click here to get a copy of my Seller's Guide absolutely FREE!
My marketing and selling strategy sets me apart from the rest. The journey to sell your home is 100% about YOU. I'm here to strategize and listen to your needs and goals so I can best help you achieve them! I 💖 guiding and advising our clients from day 1 until years after the closing day.
CHECK OUT MY YOUTUBE CHANNEL!
Find more videos about real estate news, market updates, life, community and even fun but educational videos at Betsy Taylor Homes!