Should you do a home inspection if you are selling your home, prior to putting it on the market? I know there's so much to think about when selling, it's hard to decipher what to or not to do.
Now that you've spent time preparing your home for sale, why should you worry about a Home Inspection?
I'll tell you why in this video 👇
The home inspection on your home is just as important as your contract offer. Almost every buyer whose contract is accepted will do a Home Inspection, even their lender will recommend that they get one. The home inspection is designed to evaluate the general condition of your home and all of its mechanical systems.
This inspection can either make or break your deal, so spending a little time on some of these issues before your home goes under contract will save you time and money in the end. Also, knowing what repairs that may come up and the cost to fix them will help give you a better understanding of what your true proceeds will be.
Let's look at the major issues that often come up on a home inspection.
#1 Electrical Issues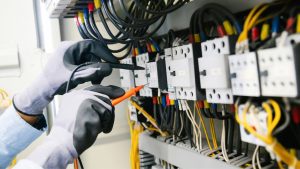 Make sure that all outlets, GFCIs, and switches work and replace any broken or discolored outlet covers. Also, replace burned out light bulbs to avoid a negative observation like "Light is inoperable" on the report that may suggest an electrical problem.
#2 Water and Plumbing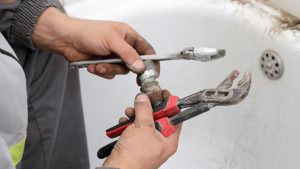 Make sure you don't have any leaky faucets or signs of leaking under your cabinets in the kitchen and bathrooms or on outside spigots. Water leaks then lead to the question of whether there may be mold and for the most part buyers are afraid of mold.
#3 Air Conditioning System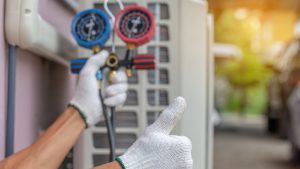 Clean or replace dirty HVAC air filters. They should fit securely, if you have had the system serviced regularly, pull the records for that- it's reassuring to a buyer to know the system has been well cared for.
#4 smoke and carbon monoxide detectors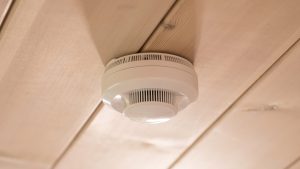 Test smoke and carbon monoxide detectors and replace any that are over 10 years old.
#5 Broken / missing items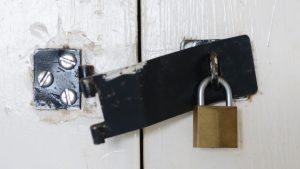 Attend to broken or missing items like doorknobs, locks and latches; windowpanes, screens and locks; gutters, roof shingles, downspouts and chimney caps.
#6 dry rot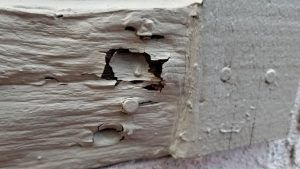 Check the exterior paint and wood on your home look for signs of Dry Rot. Dry rot often occurs around door frames on exterior doors, around windows or dormers and on the siding of homes. This is common problem because they have a lot of sun exposure and weather exposure, but it can be easily addressed. Also, be sure to remove stored items, debris and wood from underneath decks and beside the home. These may be cited as "conducive conditions" for termites, or they very well may already have termites on them.  Also, be sure to trim any tree limbs within 10 ft of the house and bushes a few feet from the house.
#7 doors
Make sure that all of your doors open, close and lock easily.  Garage door openers must also have working safety features like sensors that will automatically reverse the closing of the door if the sensor sensing something in the way.
#8 Re-caulk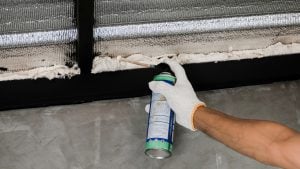 Re-caulk around tubs, showers and countertops in bathrooms and countertops in kitchens. Checking these areas and making any repairs or corrections before your home inspection is an investment in selling your property. Your real estate agent will thank you.
HOW TO SELL YOUR HOME FASTER!
Are you thinking about selling your home, or are you in the process of doing so? Learn what can you do to make sure you attract as many potential buyers as possible and increase your chances of making as much money as possible from the sale of your home. Click here to get a copy of my Seller's Guide absolutely FREE!
My marketing and selling strategy sets me apart from the rest. The journey to sell your home is 100% about YOU. I'm here to strategize and listen to your needs and goals so I can best help you achieve them! I 💖 guiding and advising our clients from day 1 until years after the closing day.
CHECK OUT MY YOUTUBE CHANNEL!
Find more videos about real estate news, market updates, life, community and even fun but educational videos at Betsy Taylor Homes!