If you've been thinking about buying a home, but don't know where to start? 
The first few steps in buying a home, actually begin before you start the home search process.  I'm going to share with you the steps necessary to buy a home and they may not be what you think!
Watch the entire video below 👇
1. Check Your Credit Score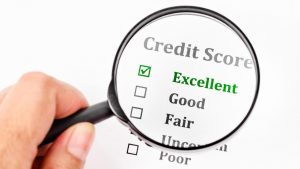 Lenders use your credit score to determine your creditworthiness. Also, what kind of a rate you will receive when you get a loan. The higher your credit score, the better rate you will receive on loan. Most lenders require a minimum score of 650, although some FHA lenders will allow a lower score than that. 
If your credit score is below 600, you should first focus on increasing your credit score.  This is not something that will happen overnight but will take some time. Sometimes a couple of years- especially if you have a lot of late payments on items like car payments or credit cards.  
2. Saving For Your Downpayment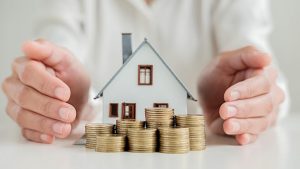 If you have a strong credit score, above 650, the next step should be saving for your downpayment. There is a myth out there, that you must have 20% of the sales price in order to buy a home. That just isn't true!
Today, many lenders offer conventional loans with down payments as low as 3.5%. If your credit isn't as strong you can use an FHA loan with down payment of 3.0%. If you are a physician, veteran, active-duty military or other professional that qualifies. There are also loan options available that may allow you to buy with 0% down. Some buyers may even qualify for down payment or closing costs assistance programs that are offered locally, state-wide and nationally.
3. Speak With A Lender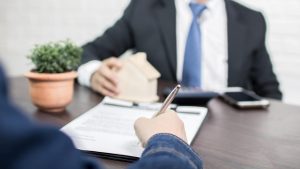 Once you have saved for your down payment, it's time to speak with a lender. Find out what you can qualify for or how much you can afford to buy. In our area, Maryland, it's crucial you have a pre-approval before you start your home search. This serves a couple of purposes.
The most important being that you will have a solid idea of what you can and cannot afford. You won't waste your time looking at homes that you will never be able to buy. It will also help should you find the perfect home within your means. That way you can put in an offer right away. In Maryland, agents and sellers want a pre-approval letter to be included in all offers. So, that they know you have the ability to actually buy the home. 
4. Interview Agents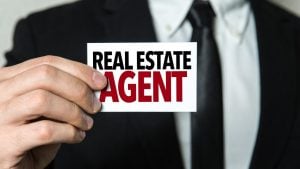 This step can come before you choose a lender or after. Although many agents know several good lenders that they can refer you to. You probably already know someone that is a REALTOR. I think everyone I'm friends with knows at least 4-5 agents. It's imperative that you hire the right agent to represent you. Your friend or relative that works as a part-time agent and has sold a couple homes over the years. He or She may not be the best fit for you.
It's important that you have professional and knowledgeable representation. Someone that knows not only the market but also other agents in the area. All of us that are full time, like to work with others. That have experience and knowledge that comes from selling more than a few homes. 
5. Start Your Home Search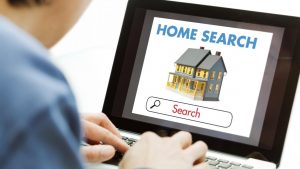 Your agent should spend some time with you. Going over what your wants and needs are in your next home. Questions should go beyond how many bedrooms and bathrooms you need. Should also include questions that get to the heart of why you want to buy and what's important to you about buying a home. When you figure out why, it's much easier to get you to your final goal of finding your next home – that is what you are hiring your agent to do. 
Your agent will set you up on a home search with the criteria that you've previously spoken about, and you will be looking at lots of homes online.  During this time, it's important to give feedback to your agent about the different homes. So, that they can narrow down the homes they send you and you aren't getting inundated with homes that don't meet your needs. 
Once you find a few homes that look like they may work for you, you should contact your agent to set up showings for you. You should never look at more than 5-6 homes on any given day, because you will begin to get them confused after you see them. It's important to review each home with your agent AFTER you've viewed them, not when you are inside the home. Because some sellers will have cameras set up and you don't want them to hear you don't like the smell of the home or that you will pay anything to get that home! 
Once you've found the home you want to buy, you will work with your agent to come up with an offer that has the best price and terms that work for you as the buyer.  Some examples of terms that you may or may not have included in the offer are:
Price with or without an escalation clause

Home Inspections Contingency

Radon Contingency

Financing Contingency

Appraisal Contingency

Rent Back or Home of Choice Contingency.
For more information about what these terms mean or on Down payment & closing cost assistance, watch my videos on Contingencies or Down Payment Assistance!
Are you thinking about buying a home? or in the process of doing so?
LEARN HOW TO BUY LIKE A PRO!
If you're in the market for a new home, check out these 11 tips on how to find the best possible real estate details in your area. Click here to get a copy of my Buyer's Guide absolutely FREE!
Beginning your home search can be overwhelming and daunting task. Because of that, I make sure that you and all other potential buyers understand each of the steps that we take to make the process as easy and painless as possible. By the end of your search, with my support and guidance, you will live happily ever after in your new dream home.
CHECK OUT MY YOUTUBE CHANNEL!
Find more videos about real estate news, market updates, life, community and even fun but educational videos at Betsy Taylor Homes!