When was the last time you went shopping online? Just a few minutes ago? We live in an instant gratification world, where we can get what we want with the click of a button. Amazon Prime, Door Dash, Instacart – it's all so easy. But did you know that the real estate game has changed too?
I can tell you that when it comes to Selling your Home, just like anything else, you need to get it properly and comprehensively marketed but it doesn't stop there… You need to maximize exposure by putting your Home for Sale in front of 10s of THOUSANDS of the Potential Buyers! Today we're going to dive into the world of Real Estate in the digital age!
Watch the entire video below to learn how to market your home effectively 👇
In recent years, our dependence on technology has only grown stronger, and people love the convenience it offers. But when it comes to selling your home, are you still relying on the same old techniques from the 80s? You see, no one uses the Yellow Pages anymore; we're all online. So, the question is, if that's where the people are, shouldn't your house for sale be there too?
THE POWER OF SOCIAL MEDIA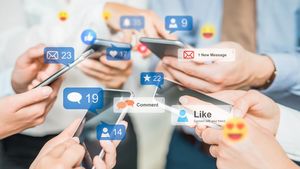 That's where social media marketing comes into play. I can tell you that when it comes to selling your home, just like anything else, you need to get it properly and comprehensively marketed. But it doesn't stop there. You need to maximize exposure by putting your home for sale in front of tens of thousands of potential buyers. And here's the kicker – simply posting your home on someone's Facebook page won't cut it.
FACEBOOK IS A BUSINESS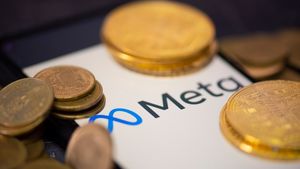 You see, Facebook is a business, and Mark Zukerberg is not interested in what you had for lunch or how pretty the food was. His goal is to make money. So, when a realtor posts about your home for sale on their Facebook page, it doesn't mean they've done anything more than what you could have done yourself. To get that massive exposure, you have to pay for ads and, more importantly, know how to do it correctly. Simply posting is not advertising; it's just nothing.
STATISTICS DON'T LIE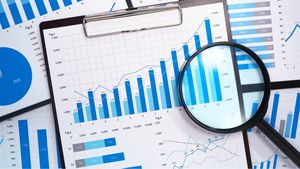 Let's look at some statistics. Did you know that 95% of buyers search online for their homes? And a whopping 77% use social media in their search. Yet only 16% of agents use social media in their marketing strategy, and less than 1% do it effectively.
As a real estate professional, I wanted to raise the bar, so I came up with a disruptive and strategic digital marketing plan.  You're probably watching this video as a result of those efforts.
Let me show you some examples. In one ad, we marketed to 19,888 individuals and 4,284 of them to watch the video at least 50% of the way through. That's 214 hours of watch time, equivalent to 107 2-hour open houses.

Here's another one where we marketed to 22495 individuals and got 3952 thruplays. That means that 3952 saw this home for sale and watched at least 50% of this 3-minute video through.  To get that many people through a home to see it, it would take at least 131 2-hour open houses. That, my friends, is the power of digital marketing.

And why is this awesome?
Because more exposure equals more eyes on your house, which leads to more offers, a higher price, and better terms. Cutting edge marketing is essential when it comes to selling your house, and traditional methods just can't keep up with digital marketing. The difference is exponential, and you can bet that Fortune 500 companies know this secret too.
So, whether you're a buyer or a seller, don't miss out on the digital revolution in real estate. If you want to make the most of your real estate journey, it's time to embrace the power of digital marketing.
HOW TO SELL YOUR HOME FASTER!
Are you thinking about selling your home, or are you in the process of doing so? Learn what can you do to make sure you attract as many potential buyers as possible and increase your chances of making as much money as possible from the sale of your home. Click here to get a copy of my Seller's Guide absolutely FREE!
My marketing and selling strategy sets me apart from the rest. The journey to sell your home is 100% about YOU. I'm here to strategize and listen to your needs and goals so I can best help you achieve them! I 💖 guiding and advising our clients from day 1 until years after the closing day.
CHECK OUT MY YOUTUBE CHANNEL!
Find more videos about real estate news, market updates, life, community and even fun but educational videos at Betsy Taylor Homes!