If you are looking for a reasonably priced home close to the Washington DC area. Don't mind the home being 75-90 years old, then Kensington, Maryland may be the place for you. 
This place has a rich and diverse history that dates back to the early 18th century. Today, Kensington remains a vibrant and diverse community, with a mix of historic and newer homes, a thriving downtown area, and easy access to Washington D.C. Despite its growth and development, the town has worked hard to preserve its small-town feel and historic character.
Today I'm breaking down the pros and the cons of living in Kensington Maryland.  
These and more are on this video below 👇
There are several unique and attractive features that make it a desirable place to live but there are also some things that may not make it the place for you. 
Here are some of the pros of living in Kensington Maryland.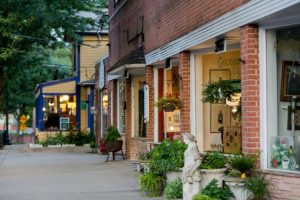 Small Town Feel
Despite its proximity to the city, Kensington has a small town feel. It has a walkable downtown area with local shops, restaurants, and cafes that give it a cozy, community vibe.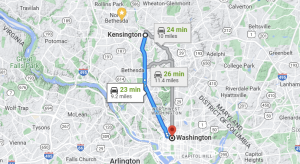 Proximity to Washington DC
Kensington is only a few miles away from Washington D.C., making it an ideal location for those who work in the city. Commuting options include the Metro, MARC train, and several bus routes.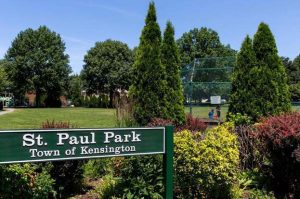 Access to Parks and Nature
Kensington is home to several parks, including Rock Creek Park, which offers hiking, biking, and outdoor activities and is usually abuzz with activity during warmer days and evenings. The town also has a number of playgrounds and sports fields such as St Paul Park, Kensington Heights Neighborhood Park, and Kensington Cabin Park making it an ideal location for families with children.

Diverse Housing Options
Kensington offers a diverse range of housing options, from historic homes to new construction.  Prices for homes are also very diverse.  You can find single family homes with 3 bedrooms and 2 baths for roughly the high 500's to mid six hundreds or a newer home built with 5 bedrooms and 5 baths for one point six million to two million. There are also a number of apartments and townhouses available, making it a great place for individuals and families of all sizes.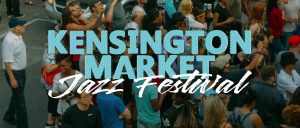 Cultural Events & Activities
Kensington is a town that hosts a variety of cultural events throughout the year. In addition to the annual Labor Day Parade and Taste of Kensington food festival, here are a few examples of the cultural events that take place in this town. 
Kensington Antiques & Flea Market: This event takes place on the first Saturday of each month from April to October. It features over 50 vendors selling antiques, collectibles, and other unique items. 
Art Walk: The Kensington Art Walk is an annual event that showcases the work of local artists in downtown Kensington. Participants can stroll through the downtown area and view a variety of art displays.
K-Town Jazz Festival: This free annual event features jazz music from a variety of performers. This takes place in the summer months.
Kensington Day of the Book Festival: This annual event celebrates reading and literature with live music, author talks, and a book sale. It usually takes place in April.
Farmers Market: Kensington hosts a weekly farmers market from April through November. Featuring local produce, baked goods, and other artisanal foods. 
The town also hosts seasonal events like Halloween parade, Labor Day parade, and the annual holiday tree lighting.  These events provide a great opportunity to get involved in the community and meet your neighbors.
Overall, Kensington offers a unique combination of small-town charm, proximity to Washington D.C., access to nature, diverse housing options, and cultural events that make it a great place to live.
Kensington, Maryland has many positives. There are also some drawbacks that should be considered, when deciding whether it is the right place for you to live.
Here are some of the cons of living in Kensington Maryland.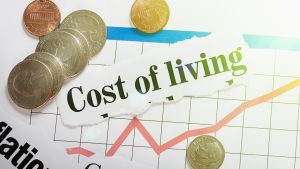 High Cost of Living
 Kensington is known for its high cost of living, with housing prices and rental rates above the national average. This may make it difficult for some individuals and families to afford.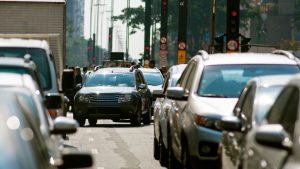 Heavy Traffic
Like many suburban areas, Kensington can experience heavy traffic during rush hour and on weekends, particularly on main roads such as Connecticut Avenue and University Boulevard. In addition, because there is street parking throughout the neighborhoods, the roads can seem very narrow, and cars have to take turns driving down the street.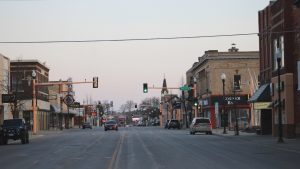 Limited Nightlife
While Kensington has a charming downtown area with local shops and restaurants, it may not offer as many options for nightlife as larger cities. Those seeking a more vibrant nightlife may need to travel to nearby areas like Bethesda or Washington D.C.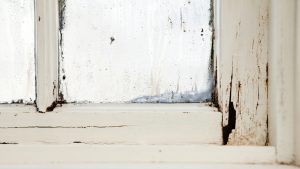 Additional Costs with buying an Older Home
Because many of the homes in Kensington were built in the 1930's and 1940's, these older homes are smaller, many don't have the type of floor plan that buyers may be looking for, closets are smaller in all bedrooms and the homes overall may be outdated.  Many of the homes need electrical upgrades, plumbing upgrades, or overall renovations which can add to the cost of a home.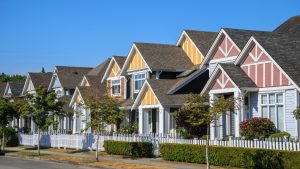 Proximity to other homes
Homes are closer together, while this adds to the neighborly feel of the area, not everyone wants to be able to see into their neighbor's backyard. So, if you are looking for privacy or an acre of land with your home, this won't be the place for you.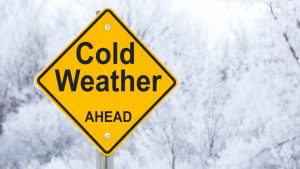 The Weather
Like much of the mid-Atlantic region, Kensington experiences hot, humid summers and cold, snowy winters. Some people may find this climate uncomfortable or difficult to adjust to.
While I personally love the Kensington area for all it has to offer, it's important to consider both the positives and negatives of living in Kensington. Weigh them against your personal preferences and lifestyle, before making a decision to move there.
If you are thinking about moving to Montgomery County or Kensington area,
CLICK HERE to get my Montgomery County Community Guide, ABSOLUTELY FREE!
CONTACT ME for professional real estate advise about moving or selling.
CHECK OUT MY YOUTUBE CHANNEL!
Find more videos about real estate news, market updates, life, community and even fun but educational videos at Betsy Taylor Homes!