I've got great news for baby boomers that are thinking about retiring!
Whether you have just retired or are thinking about retiring. You may realize your current home may not suit your new lifestyle. It may be too much to maintain, or too big for just you.  So, it may be time to sell and either downsize, or what I like to say is right-size. 
Learn how your home equity can actually help you achieve your goal in this video 👇
According to research from the Retirement Industry Trust Association, the typical retirement age is 65 years old. Most homeowners have built up enough home equity to help with this next phase of their lives. It may be time to downsize, move closer to family, or purchase a home in your dream destination, that is less expensive and with a better climate. Your current home equity may help you achieve that goal.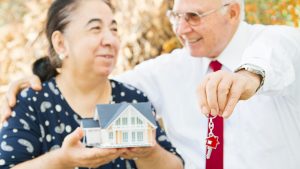 According to the National Association of Realtors, "A homeowner who purchased a typical home five years ago would have gained $125,300 from just price appreciation alone."  Of course, if you have been in your home much longer and have paid off your mortgage, that number can be significantly higher.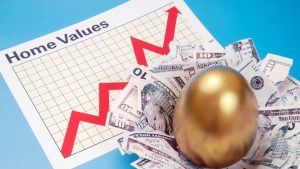 I'm a certified Senior Real Estate Specialist so I have the expertise to help you with this type of move.
As always, there can be some risk, given home equity is such a big part of someone's net worth and your biggest asset. It's best to consult with a trusted real estate professional who can help determine the best options for you as you move into your years of retirement. 
Feel free to contact  me with any questions so I can help you make an informed decision that will be best for you! Let's talk about your home goal – Click here!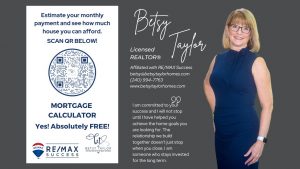 CHECK OUT MY YOUTUBE CHANNEL!
Find more videos about real estate news, market updates, life, community and even fun but educational videos at Betsy Taylor Homes!