After being involved in hundreds of transactions since I started in real estate, I have never had a lawsuit. Neither have any of the buyers or sellers that I've represented. Disclosing anything that has been repaired, replaced, modified, added or removed is very important. It will help keep you out of litigation. It is essential to go over disclosures prior to the home going on the MLS or prior to buyers seeing the home.
We want them to have previously reviewed the disclosures prior to making an offer. This will help ensure the buyer doesn't back out later from things they should have already been made aware of.
LEARN MORE ABOUT DISCLOSURE IN THIS VIDEO 👇
Did you know that in Maryland massive number of disclosures need filled out and disclosed? This is actually a safety net for not only the buyer but also the seller.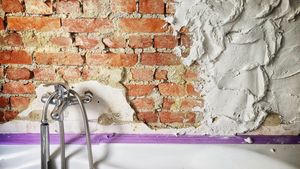 Anything from whether or not you live in a community with a Homeowners association, or if you had toilet overflow that caused damage to your home, that would have to be disclosed. When you are selling your home anything that has ever been repaired, modified, or changed needs to be disclosed. So, if you've had a leak that's been repaired, wood rot that you fixed year ago or whatever changes you've made- you need to disclose it.
One of my common sayings to my clients is "If you have to ask me if you should disclose it, the answer is most always going to YES you want to disclose."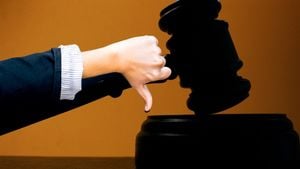 Over disclosure is better than under disclosure, it will keep you out of the court room. You want the buyer to know anything and everything you know about the home. When you disclose properly, you don't have to worry about them coming back to you later. Telling you they want to go to court or want to try to extract more money out of you. Obviously, you can only disclose what you know about. If there are issues with the property that you don't know about then, the buyer would have to prove that you did know and kept that from them intentionally in order to win in court. So, disclose, disclose, disclose.  
HOW TO SELL YOUR HOME FASTER!
Are you thinking about selling your home, or are you in the process of doing so? Learn what can you do to make sure you attract as many potential buyers as possible and increase your chances of making as much money as possible from the sale of your home. Click here to get a copy of my Seller's Guide absolutely FREE!
My marketing and selling strategy sets me apart from the rest. The journey to sell your home is 100% about YOU. I'm here to strategize and listen to your needs and goals so I can best help you achieve them! I 💖 guiding and advising our clients from day 1 until years after the closing day.
CHECK OUT MY YOUTUBE CHANNEL!
Find more videos about real estate news, market updates, life, community and even fun but educational videos at Betsy Taylor Homes!