Downsizing can be a daunting task. It's common for people to experience fear when making significant lifestyle changes. In this video below, we will explore some of the common fears that people may face when downsizing and provide some tips on how to overcome them.
Watch Full Video Here 👇
SENTIMENTAL ITEMS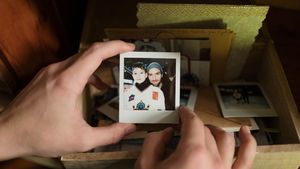 One of the most challenging aspects of downsizing, is deciding what to do with sentimental items. It can be tough to part with things that hold emotional value. But downsizing requires individuals to make tough decisions about what to keep and what to let go of.
One way to address this fear is to prioritize items that hold the most significant sentimental value. Find ways to incorporate them into the new space. Consider digitizing old photographs or creating a memory box, to keep treasured items safe. Remember that downsizing doesn't have to mean giving up everything you hold dear.
CRAMPED SPACE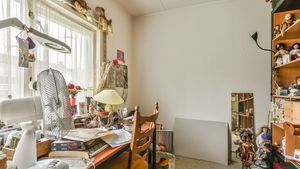 Moving into a smaller space can be challenging. Especially if you're used to having more room. The fear of feeling cramped in a smaller space is a common. 
With creative planning and organization, it's possible to make the most of the new space. Utilize multifunctional furniture and maximize storage space. Adopt a minimalist approach to belongings to make the new space more spacious. Remember, downsizing doesn't have to mean sacrificing comfort.
LOSS OF INDEPENDENCE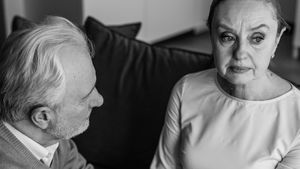 Downsizing can be challenging for individuals who fear losing their independence. Moving in with family members or into an assisted living facility can be a significant life change.
It's essential to remember that downsizing doesn't have to mean giving up independence entirely. Consider exploring options for independent living communities. Finding a smaller home or apartment that allows you to maintain your autonomy. With careful planning, downsizing can be an opportunity to simplify life while maintaining independence.
FINANCIAL INSECURITY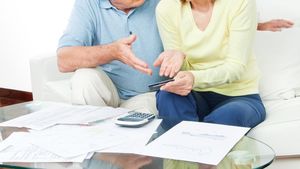 If downsizing is due to financial reasons, the fear of financial instability can be significant. It's important to remember that downsizing can also be an opportunity to improve financial security. By reducing expenses and living within your means. Consider seeking the guidance of a financial planner. To help you create a budget and find ways to cut costs. Remember, downsizing can be a positive step towards financial stability.
REGRETTING THE DECISION
Downsizing is a significant life change, and it's natural to fear regretting the decision. However, it's important to remember that downsizing can also be an opportunity. To simplify life and focus on the things that matter most. Take time to plan and prepare for the move. Consider seeking the guidance of a professional downsizing specialist. To help make the transition as smooth as possible.
Downsizing can be a challenging process, but it doesn't have to be overwhelming. By acknowledging and addressing common fears, individuals can make the most of the downsizing experience. Embrace the opportunities that come with simplifying life.
HOW TO SELL YOUR HOME FASTER!
Are you thinking about selling your home, or are you in the process of doing so? Learn what can you do to make sure you attract as many potential buyers as possible and increase your chances of making as much money as possible from the sale of your home. Click here to get a copy of my Seller's Guide absolutely FREE!
My marketing and selling strategy sets me apart from the rest. The journey to sell your home is 100% about YOU. I'm here to strategize and listen to your needs and goals so I can best help you achieve them! I 💖 guiding and advising our clients from day 1 until years after the closing day.
CHECK OUT MY YOUTUBE CHANNEL!
Find more videos about real estate news, market updates, life, community and even fun but educational videos at Living in Montgomery County, MD with Betsy Taylor.